24/02/17 18:33
"Stay Chilled" out now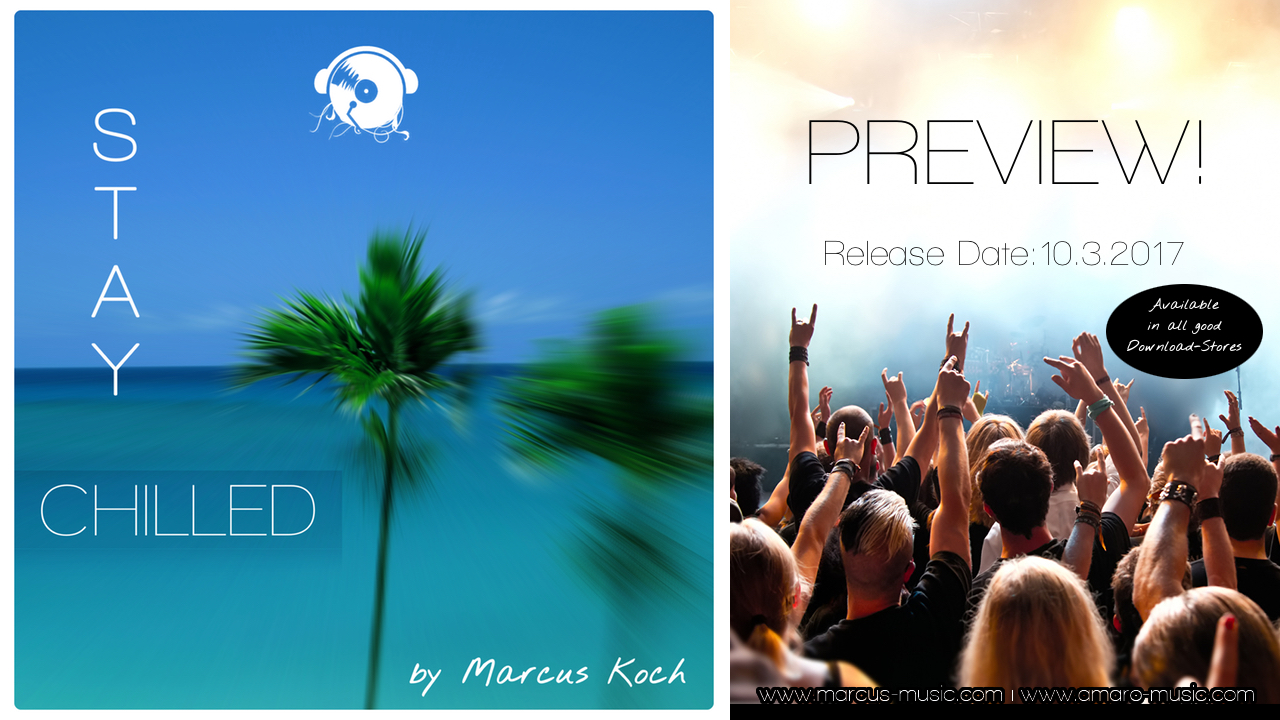 The Electronic/Ambient Music Producer Marcus Koch comes up with "Stay Chilled"
On the 10 March "Stay Chilled" will be released by Amaro Music and will be available on all well-known Download stores.
Marcus spent one year on the album. The result is a mixture between Ambient, Deep-House and Pop Music in his own markable sound, which will definitely keep in mind.